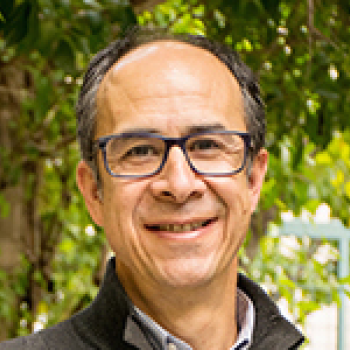 Tony Perez
With 30 years of experience—12 as a public sector planner and the past 18 as a consulting professional writing Form-Based Codes—Tony works with communities to establish and translate policy direction into clear and implementable development standards that deliver the expected vision. 
Tony learned the craft of preparing Form-Based Codes while working on a variety of projects with Stefanos Polyzoides, Paul Crawford, Alan Loomis, and David Sargent—and over the past seven years with Dan Parolek, Karen Parolek, Stefan Pellegrini, and John Miki. Tony is fluent in the language of urban design and architecture, enabling him to extract maximum information and direction out of a vision and from designers and stakeholders. 
A leader in advancing the practice of Form-Based Coding, Tony was on the 2016 Driehaus Award Jury and is a board member of the Form-Based Codes Institute. As an FBCI instructor, he enjoys working with public sector planners across the U.S. to work with them on improving codes and to train them in using and explaining Form- Based Codes.   Tony teaches Form-Based Planning and Zoning at Cal Poly Pomona University.
Tony has completed a case study book titled The Mexican Patio House, which analyzes patio house buildings ranging from small urban houses to civic buildings to haciendas in Central Mexico. Tony is from the small California Delta town of Isleton and lives with his family in Camarillo, CA.