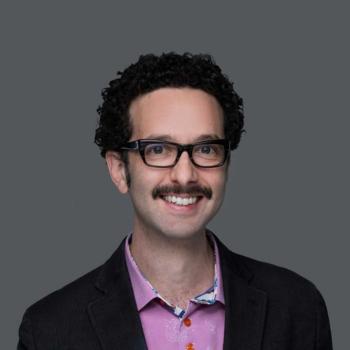 Adam Fine
Adam is a planner with a unique passion—signs. He has helped organizations of all sorts improve their public spaces and rights-of-way with better signage: signs that welcome newcomers, signs that help people find their way in unfamiliar places, signs that tell big stories, and signs that reveal small ones.
Director of experiential graphic design at Nova Scotia-based Fathom Studio, Adam has worked on interpretive and wayfinding plans for all kinds of clients: municipalities large and small, trail groups, Parks Canada, provincial parks departments, and universities and college campuses. He is a devoted project manager with a commitment to quality, universality, collaboration, and considers sympathy with the end-user to be his most important attribute.
Adam completed a masters degree in urban and regional planning in 2018 at Dalhousie University, with a research focus on pedestrian mobility and transportation. He is also a recovering professional jazz musician with over 20 years of experience on the double bass over hundreds of public performances.